Thailand and Canada boost ties and cooperation at APEC Summit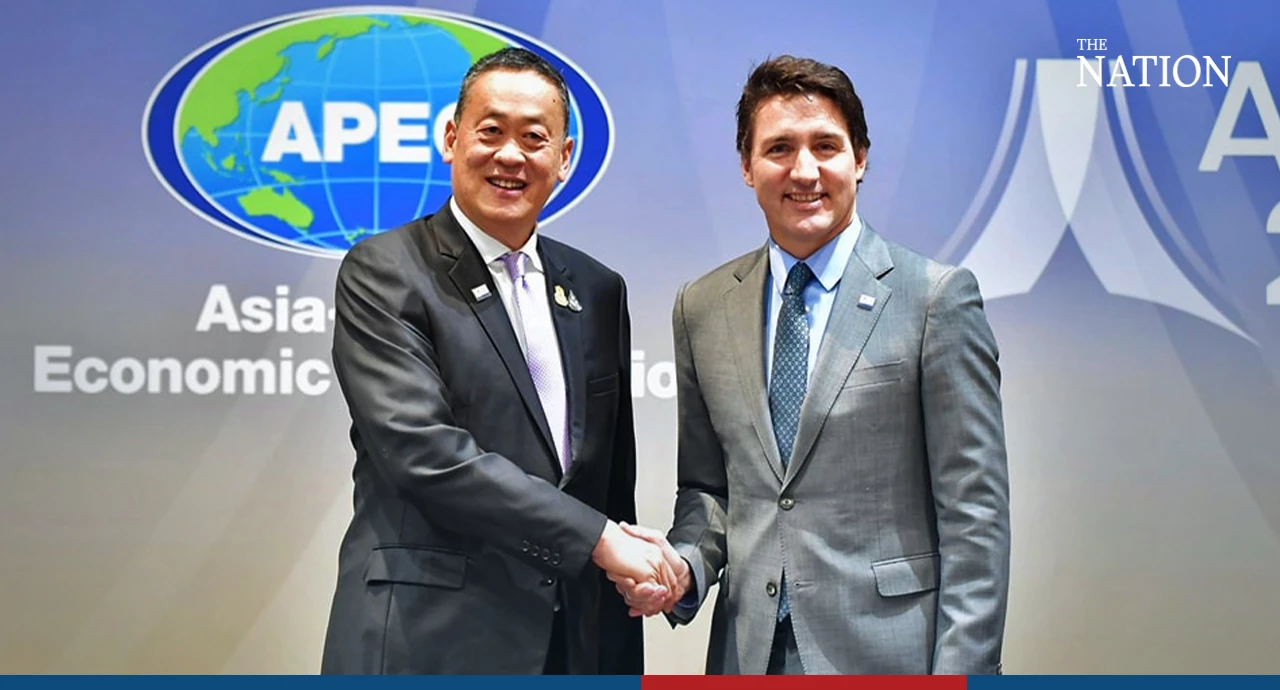 BANGKOK – A self-declared "salesman" for Thailand, Srettha is on a mission to attract investment as world leaders attend a series of summits in the US city during APEC week.
Trudeau told Srettha at the 30th APEC Economic Leaders' Meeting on Wednesday that Canada is ready to strengthen relations and cooperation with Thailand in various sectors at the regional and provincial level, Chai said. Canada aimed to boost ties under its Indo-Pacific strategy, he added.
Both sides agreed that a free-trade agreement (FTA) currently being negotiated between Thailand and Canada would be beneficial to both countries.
Srettha has met with several leading corporations considering using Thailand as a production base, amid a global trend for business relocation to the ASEAN region. The Thai government said Google, Microsoft and Amazon have pledged to invest a total of around 300 billion in Thailand as the country transitions to a digital economy.